Suzane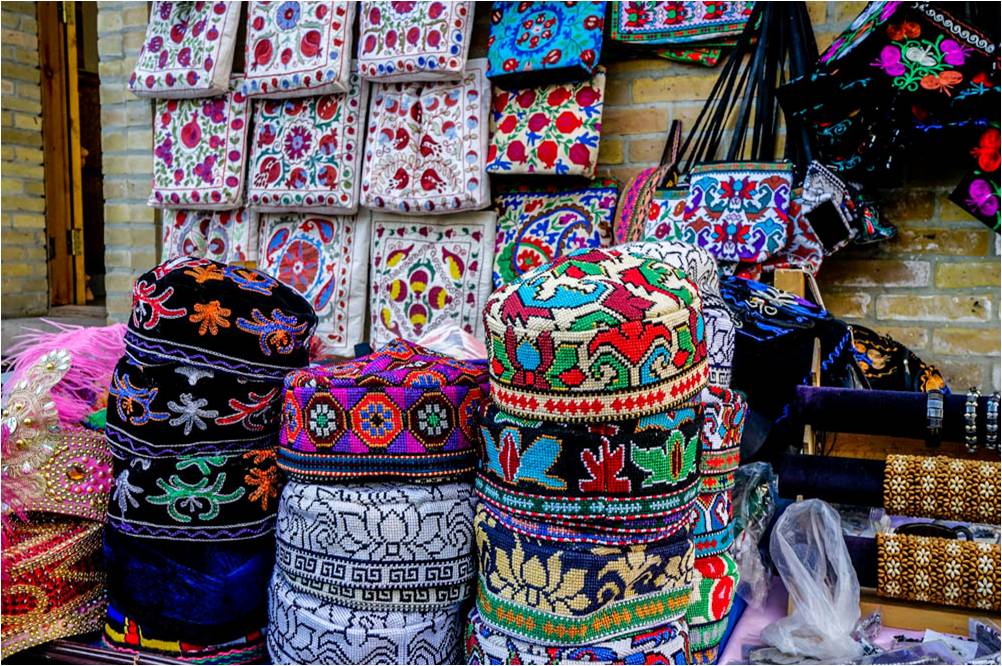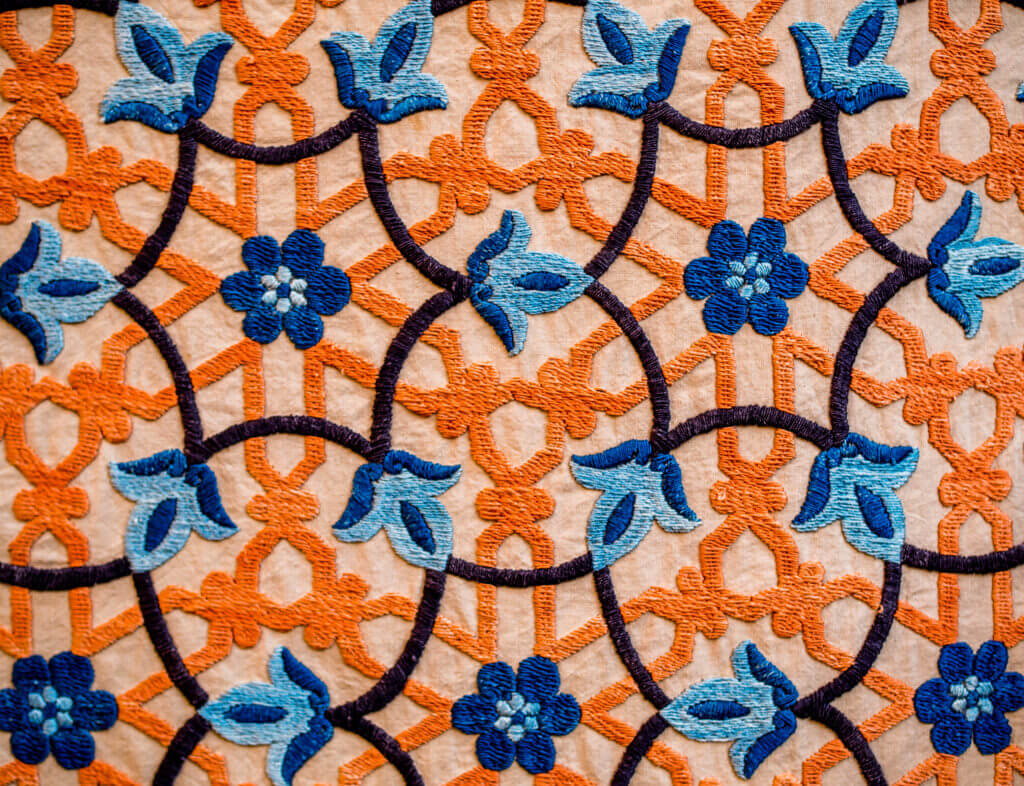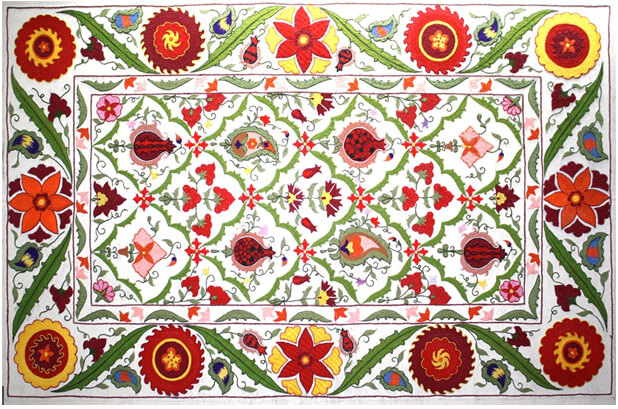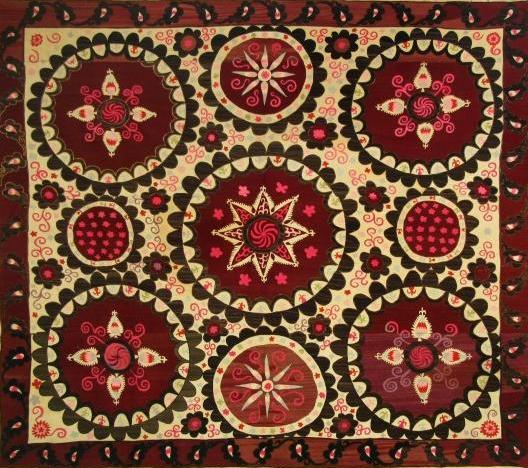 Suzane is the embroidery for the decoration of house. The name Suzane is derived from the Persian word «susan», translated as a «needle», so suzane means "needle work". This art is known in Central Asia since the early middle Ages. Previously, the suzanes have been a mandatory part of the dowry, which were mostly made by the bride herself to decorate future home.

Suzane is one of the most elegant types of traditional Uzbek embroidery. Suzanes have survived from the late 17th century, are a real work of art and give a bright picture about the rich imagination and skilled hands of masters.

Embroiderers use silk, cotton and calico for making a base for suzanes. A thread for embroidering mostly made of silk. Some suzane almost completely covered with embroidery, of course it tells about a very laborious process. Because of that ladies were embroidering separate pieces of panel which later were sewn together. In this way, masters were spending less amount of time.

Ornament of suzane plays an important role. Uzbek schools of suzane, such as Bukhara and Kashkadarya use for decoration cosmogonic symbols - the sun, the stars. Often we can see also images of birds, especially the hoopoe, which was revered as a holy by the locals. Scorpion was considered as a talisman of the house, especially for young families. And, of course, the most popular was floral ornament describing a stylized flower and pomegranate.

Natural dyes such as onion peel, saffron, indigo and many other keep the beauty of suzanes for many generations.

Nowadays suzane as a decoration for the walls practically disappeared in the big cities, but, nevertheless, in the villages and small towns this kind of art is still preserved. Nowadays people use suzane more as a bed cover, table cloth, etc.